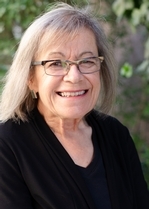 505.983.0346
(505) 983-3727 fax
505.577.4986 cell phone

carolsdumont@gmail.com
2000 Old Pecos Trail
Santa Fe NM, 87505
Receive Email Alerts from Me
Carol Dumont first set eyes on Santa Fe as a youngster on a summer vacation with her family but she remembered the natural beauty and "different" sense it gave her, a mystic place of sorts. Growing up in Rochester, NY, Santa Fe seemed a great place to get to know better.
After attending the University of Arizona in Tucson and working in the title insurance industry, she packed up and headed to New Mexico, first to Albuquerque to work towards a Masters Degree in Community and Regional Planning/Landscape Architecture. Using her graduate degree, Carol worked for the town of Bernalillo as the first Main Street Project Manager and then worked with planning departments in both Albuquerque and Santa Fe, Along the way she became a certified Master Gardener. She became a licensed Realtor in 1999.
The Santa Fe housing market is blessed with a wide variety of styles, physical settings, and price options. Carol is intimately familiar with this special town, and with her unique combination of skills and experience she can assist a buyer in finding an ideal home, and she can offer a seller a skilled marketing program. Her referral and return client business speaks for the care she offers in the sometimes intense process of buying a home. She has worked with sellers and buyers in all price ranges.
Carol has worked to satisfy Sellers and Buyers with the highest standards of the real estate industry and strives to be the best she can be for you, the Seller and for you, the Buyer.