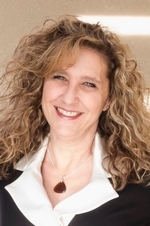 Whether you are in the market to buy or sell, you will find that I am a hard-working, supportive ally who can be relied upon. I was given Coldwell Banker Trails West Realty's first ever "Bulldog" award as a result of my limitless persistence. I always dig right in to get the job done, and done well. Although I have received numerous prestigious honors and awards in the Real Estate field over the last 16 years, the Bulldog award is the one I am most proud of, proving I can be serious about my business without taking myself too seriously. The framed picture of a bulldog now hangs in a prominent position in my office. I am consistently in the top 2 at Coldwell Banker Trails West & Top Producer in 2010, 2014, 2015, 2016, 2018 and 2019. I have achieved membership into the Coldwell Banker International Sterling & Diamond Societies as well as being given the highest achievement into the Presidents Circle-Top 7% of Sales Associates Worldwide.
I have been a Santa Fe resident for over 30 years and prior to moving here, I lived in France where I attended college and then worked at a property management company. I have an in-depth knowledge of what the Land of Enchantment has to offer; having raised my now 23-year-old daughter, Arryel, on my own, I am intimately familiar with the benefits and excitement of family life in Santa Fe.
People say I am friendly and down-to-earth, a real people person. I have made friends for life in this business. For me, each transaction is just the beginning of a long-term relationship. I take special pride in the bond I share with my clientele. That bond begins with a foundation of honesty and trust that lasts well beyond the closing of the deal. I am also fluent in French and Spanish.
The love of my life is my daughter but my passion is Real Estate and I am committed to assisting my clients, customers, and friends in all of their Real Estate needs.
To see a list of my numerous awards, & testimonials, please visit my website & go to the About Me page on my website.
Sabine Andraud 's Listings