Although we have some of the most outstanding and talented Real Estate Agents in all of New Mexico, we believe that there is so much more than to life than just selling real estate! This series is all about discovering a little bit more about our community, not just as brokers, but as people; all hobbies, quirks, and backgrounds included! This week, we got to connect with the inspiring Beth Caldarello.
First off, where are you from, and how long have you been in Santa Fe?
Born in Kansas City, Mo. but grew up in Southern AZ between Tucson and Sonora, Mexico. I moved here 6 years ago from Los Angeles where I lived for 15 years.
---

Do you have a favorite movie? If so, what would it be?
I used to work in the film industry so I have a LOT of favorite movies. But a few are….ALL THE REAL GIRLS, SIN NOMBRE, THE COLOR PURPLE, MAGNOLIA.
---

When you were a kid, what did you want to be when you grew up?
To be honest I didn't know. That may be why I changed my major in college 3 times and why I've had so many different types of jobs as an adult.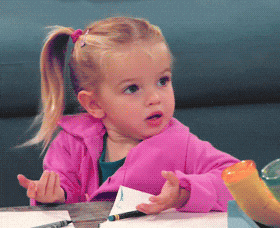 ---

Why real estate and what have you learned on this journey?
When I decided to make a career change from non-profit film festival work into something that would keep me grounded in Santa Fe, I started to think about what I liked about my job as a Film Festival Producer/Operations Manager and what was a common theme in all of my previous positions. I made the choice to take the Real Estate course. I realized early on that I enjoyed it and it came naturally to me. Total learning curve for sure…. but a lot of my past experience really lent itself to this world. I worked in Hollywood with every personality and pay grade you could imagine…. and I actually loved the diversity of my day and who I got to interact with. This work is very similar. The biggest thing I've learned on this journey is I love being the boss of me.
To you, what sets Coldwell Banker Trails West Realty, Ltd. apart from the rest?
I decided to work with CBTW because I wanted a sense of community. I'm competitive…. But I didn't want that environment, I wanted a brokerage that was smaller and familial. Somewhere that I felt I could stop in anyone's office and ask for help. That is what I got. It's been awesome. It also translates to our clients… they can see what type of committed, honest, helpful people we have and I believe that conveys to each transaction.
---


What is something you've learned in life that others can also learn and grow from?
I had a boss tell me – "Not everyone has to be your friend, not everyone has to like you. You have to like you." I have for sure forgotten that at times but as I have gotten older, I've embraced it.
---


We love Beth and are so grateful to have her as part of our family.
Here's to growth, adventure, and wisdom.
And as always, thank you for reading our Trails West Digest.